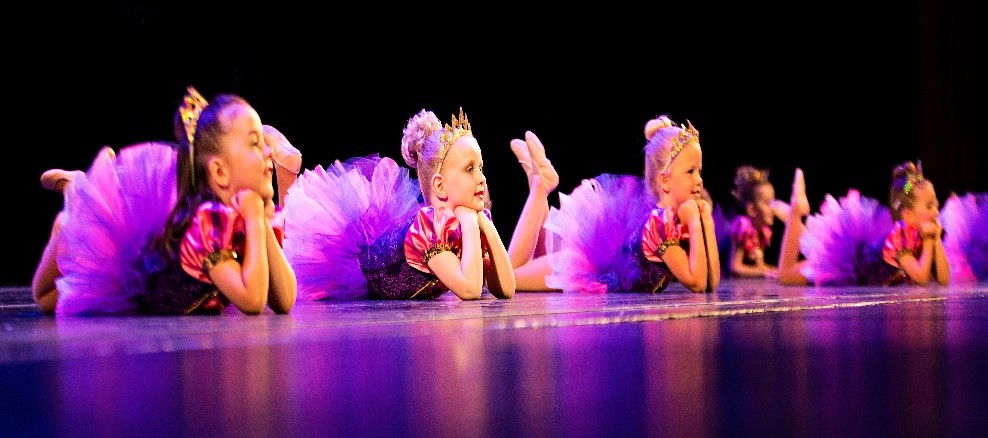 Woodbury Dance Center Recitals 2018 – Land of 10,000 Dances
Monday, June 4th – Saturday, June 9th @ East Ridge High School
Program Ads Due Friday, April 13th (ONLINE ONLY)
ALL program ad submissions need to be done online through WDC's website.
ORDER ONLINE HERE – Instructions and Prices Included on Order Form
Ad orders due April 13th
Ticket Orders Due Friday, April 20th (to be included in seating lottery)
Tickets are now available to order for $13.00 each.  All family and friends will need a ticket to watch the show.  You are guaranteed to be able to purchase up to six tickets per family (not per dancer) per show.   If you would like to purchase more than six tickets, please include the additional number of tickets you would like on the envelope and we will do our best to complete your full order.  Ticket orders will be due by Friday, April 20th at 7:00 p.m.  It does not matter if you turn in your order first or last since the seating location is determined by a drawing (see below).
Small children/infants that will be sitting on a parent's lap do not require a ticket.  Dancers in the Tiny Tots classes will need to be picked up in the dressing room following their performance (scheduled near the beginning of the show) and can sit with their family in the audience until they are called backstage for the finale.  It is up to you whether or not you would like to purchase a ticket for them to have their own seat in the auditorium.
Seating location is decided on a drawing basis. This eliminates the need for anyone to stand in a long line to purchase tickets.  Your child's instructor will mark the side of the stage that your child stands on so that we can assign tickets to you in the section where you will be able to view your dancer.  If you have more than one dancer in recital be sure to turn in all of your order envelopes with placement codes.  Please be sure to mark clearly on your ordering envelope if you need handicapped seating for the show and note whether it is for someone in a wheelchair, can't do stairs, walker, bad hip/leg (left or right side), etc…  Please be sure to use envelope provided.
Recital Music
We encourage dancers to practice their dances at home to help them prepare for our upcoming recitals. Please use the link below to download your dancer's recital music to practice with at home. You can find a list of which classes are performing with which songs HERE. Thank you!
Video Recording Weeks: March 19th-24th and April 23rd-28th
Dance Routine Video Recording:  Parents will be invited into the classroom March 19th-24th  and April 23rd-28th to video record the dance routines (for most classes).  This is completely optional, but it is helpful to have a visual tool when practicing for many dancers.  Please be sure to video record one of the instructors when you are recording.  Instructors may notify parents of alternate dates if needed.
LAST DAY OF CLASS - Thursday, May 24th
Our last week of class is Friday, May 18th – Thursday, May 24th.
Monday, May 7th – Thursday, May 24th  2018/2019 Fall-Spring Registration
(please look for details to  be sent separately)
Dress Rehearsals: Tuesday, May 29th - Friday, June 1st
Check out our dress rehearsal schedule HERE.
Recitals: Monday, June 4th - Saturday, June 9th @ East Ridge High School
Check out the recital schedule HERE.
Recital DVDS
Additional Info
Please make sure to read over the RECITAL PACKET. This includes all your need to know info for our upcoming recitals. Paper packets will be passed out in class starting Monday, March 5th. Thank you!