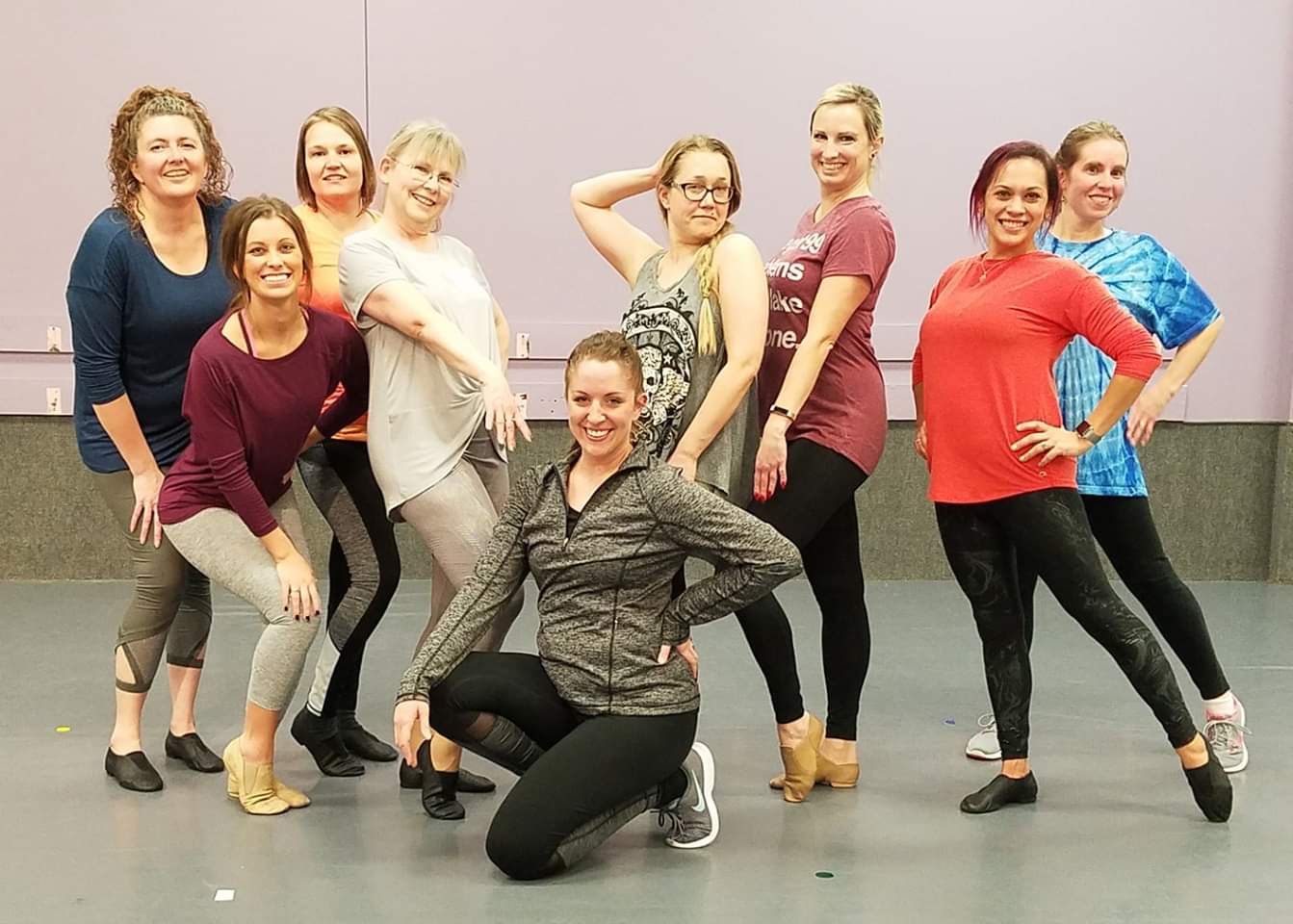 Fall 2019- Spring 2020 Classes
Registrations for our Adult classes will be accepted through January – look for future adult class options to be posted.
These classes are part of our regular Fall-Spring program, which begins Thursday, September 5th. All classes are 45 minutes. Classes focus on technique and style through center exercises, traveling progressions and combinations.  Adults in the tap and jazz classes will have the option to perform in our recital at the end of the season.
Tuition:
one class per week – $40/month
two classes per week – $68/month
three classes per week $89/month
four classes per week $110/month
Tuesday 8:00pm  Beginner Tap w/ Bruce Shoes Needed – Black Tap
Tuesday 8:45pm  Intermediate Tap w/ Bruce Shoes Needed – Black Tap
Wednesday 7:45pm Ballet w/ Alyssa Shoes Needed – Ballet Shoes
Wednesday 8:30pm Jazz w/ Alyssa Shoes Needed – Jazz Shoes