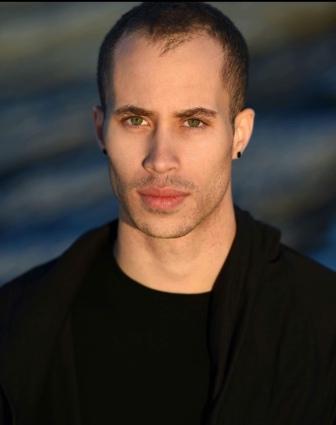 Jacob Lewis is a St. Louis, MO native and began dancing after receiving two black belts in karate and judo at the age of 12. He began his dance training at COCA (Center for the Creative Arts) in St. Louis under the tutelage of Lee Nolting. He spent his summers participating training at various training program including Perry-Mansfield, Boston Ballet, Chatauqua Ballet, and Jacob's Pillow among others. Upon graduation from high school in 2010 , he was awarded the NDEO's artistic merit award in dance.
Jacob was accepted into The Ailey School/ Fordham University in New York City where he received his BFA in Dance with a minor in music. While there he was able to learn works from/by Martha Graham, Alvin Ailey, Darrell Grand Moultrie, Dwight Rhoden and Robin Mineko. Immediately after receiving his degree, he joined Ailey II, the second company of the Alvin Ailey American Dance Theatre, led by Troy Powell. With Ailey II, he was blessed with many opportunities across the world, including performing for President Obama and Chancellor Angela Merkel at the Hannover Messe Fair.
In 2017, Jacob moved from NYC to St. Paul to perform with TU Dance led by Toni Pierce-Sands and Uri Sands, which won Best Company in the Twin Cities (2018). TU Dance, with the partnership of Bon Iver, has created the collaborative performance Come Through that has taken the company to the Palace Theater in St. Paul, the Hollywood Bowl in LA, and Kennedy Center in DC.
Jacob joined the Woodbury Dance Center family in 2018 and has a blast teaching ballet to the students.