Tappin' Times – December 2019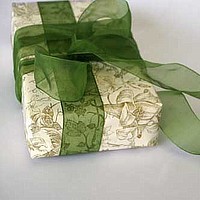 Happy Holidays to you and your family!!  From the WDC family
Holiday Parties
Dance Class Holiday Parties/Viewing will be held December 9th through December 19th for dancers in Tots, Preschool, Kindergarten and 4-5 Year Old Hip Hop (Alexis's Wednesday 5-7 Hip Hop/Tap Class WILL NOT have a holiday party).  Parents, relatives and friends are invited to observe class.  Dancers have been working on holiday routines for their parties.  Specific dates and times were passed out in class. See the link below for a complete schedule.  Please contact the front desk or call the studio at 651-735-9252 with any questions. Don't forget to stop by the boutique to check out our holiday dance apparel – perfect for the holiday dance class parties!
Holiday Break  There will be no recreational dance classes Monday, December 23rd through Wednesday, January 1st.  Classes will resume Thursday, January 2nd.
Spring Break  There will be no recreational dance classes Monday, March 9th through Saturday, March 14th.
Classes WILL be held Monday, January 20th (MLK day) and Monday, February 17th (President's day).
Make Up Classes — Attention dancers in Tots, Preschool and Kindergarten classes, due to holiday parties and trying on costumes we ask that you wait until January to schedule any make up classes for December. We appreciate your cooperation with this. Thank you!
Snow Days
As a reminder, if we plan to cancel classes due to extreme weather, we will send emails, post information on our web site, the WDC Facebook Page and on our voicemail. Please be sure to check in if you are unsure whether or not classes will be held. Our morning classes are often canceled when schools are closed. However, depending on whether or not conditions improve during the day afternoon/evening classes may still be held even when schools are closed.There are two"snow days" per weekday built into our yearly schedule. Therefore, make up classes will only be scheduled if we have to cancel classes due to weather more than twice this season.
Monthly Themes for Tots, Preschool, and Kindergarten Classes: Our theme this month for tots, preschool, and kindergarten classes is: "Winter Wonderland!". We will have special songs, games, activities, along with dance specific skill goals and life/social skill goals that will be worked on each month.
Wingman For Dance: We are excited to continue using the Wingman For Dance Program with our 1st/2nd grade and older classes! Wingman inspires empathy, compassion, kindness, and inclusion. Each month will have a new focus with various activities. December's focus will be on gratitude, humility, and caring acts for others.
WDC Boutique Sale!!

12 days of Christmas Sale 
Monday, December 2nd –  Special order bags *free personalization ($5 value)
Tuesday, December 3rd – WDC flip sequin pillows $18 (reg. price $24)
Wednesday, December 4th – Bows & Bags *40% off
Thursday, December 4th – WDC PJ pants *$20 (reg. price $28)**
Friday, December 6th – Hats & Scarves 25% off (reg. price $18-$26)
Saturday, December 7th – Soft Charcoal Joggers *$25 (reg. price $49)
Monday December 9th – WDC MN baseball shirt *$12 (reg. price $20-$24)
Tuesday, December 10th – WDC Corduroy Shirt *$19 (reg. price $49)
Wednesday, December 11th – Leos & Tutu's *Buy a leo, get 50% off a tutu
Thursday, December 12th – Grey Striped Joggers *$15 (reg. price $39)
Friday, December 13th – NEW black long sleeve shirt *$20 (reg. price $28)
Saturday, December 14th – Leg Warmers & WDC socks *BOGO 50% off (reg. price $5-$10)
When you stop in to purchase the "item of the day" for our 12 Days Sale, you will receive a coupon for $5 off a purchase of $25 or more during the month of January.
Monday, December 16th through Friday, December 20th stop in to receive 25% off your entire purchase (excluding shoes, warm up jackets and special order items)!
Saturday, December 21st stop in for our clearance sale with 40% to 50% off gift items such as books, jewelry, accessories, WDC pop sockets and more!
Sample Recital Costumes
Many classes will continue to try on samples of their recital costumes over the next week.  Please plan for your dancer to wear a leotard and tights or other types of fitted dancewear (without attached skirts) to class if at all possible.  This will make it easier for the dancers to try the costumes on over their dancewear instead of needing to change out of bulky clothing.  We appreciate your help with this!  Boys in some of the tap/jazz or tap/ballet classes will be trying on pants this week and can use the restroom to try those on.  Boys only classes on Tuesday night with Bruce will be trying on their costume pieces at a later date.
Tights and Costume Information
Final costume payments of $50- are due Dec 15th from dancers that are in classes with two recital costumes — 1 1/4 hour length classes and our 7th-9th Jazz/Lyrical and 8th-12th grade tap/jazz classes.
Costumes will be ordered mid December for those dancer's that have their account up to date.  Please call the office if you need to make payment arrangements for any outstanding balances.
Tight order forms will be passed out in class in December.  Please return to the studio by December 20th to assure the correct size tights are ordered for your dancer.  The cost of tights is included in your costume payments.  If you would like to order your tights online please click HERE.
Recital Information!
Please mark you calendars for our spring recital dates…
Preschool through Teen Classes:  Monday, June 1st through Saturday, June 6th at East Ridge High School in Woodbury. Click HERE for a list of which classes are grouped together for each show.  Specific dates and times for each recital group will be posted near the end of January.
Dress rehearsals (Preschool – Teen Classes): Tuesday, May 26th; Wednesday, May 27th ; Thursday, May 28th; and Friday, May 29th also at East Ridge High School.
Tots classes:  Our "Totally Tots Showcase" performances will be held the morning of Saturday, May 16th at Oltman Middle School in Cottage Grove.  All of our tots classes will be performing on that date.
Darby's Dancers Sponsors 2019-2020 We have several area businesses who have stepped up to be Darby's Dancers supporters! Please help us say "Thank You" by using or referring these businesses to others when you can. We will be featuring them each month in the WDC Newsletter and on our Lobby Display Boards.
SHOUT OUT TO OUR 'DARBY'S DANCERS SPONSORS OF THE MONTH' – Energy Savers Fireplaces in Oakdale & Classy Threads of Minnesota!
Please see business info below.
Energy Savers Fireplaces, Oakdale MN
651-770-0650
www.energysavers.us
"The stockings were hung by the chimney with care"
Let Energy Savers help design your dream fireplace that even the big guy in the red suit will be impressed with!
Energy Savers Fireplaces was voted Best Fireplace Store for 7 consecutive years for the St Croix River Valley. Family owned and operated as your one stop fireplace and finishing stop since 1976. Energy Savers specializes in wood, gas and pellet stoves, fireplaces, inserts, brick and veneered stone, mantels and surrounds. For warmth and comfort all year long; visit our Oakdale, Minnesota hearth center featuring 30 fully operational energy efficient hearth settings with various turn-key applications — a delight to see them burn before you buy.
Classy Threads of MN, LLC
651-739-4802
www.classythreadsofmn.com
We provide to business and organizations logoed apparel through embroidery and silk screening.
An additional Thank You to Classy Threads for supplying T-shirts for our Darby's Dancers Students!!
Darby's Dancers Donations
This holiday season, please consider supporting our Darby's Dancers program at WDC. This non-profit organization at WDC provides classes, dance wear, shoes and recital costumes at no cost to dancers with special needs. Donations can be made online HERE. We appreciate your support!
LOST AND FOUND!!
Missing something??  The studio lost and found is overflowing!  Please check to see if you have any items in the lost and found.  Any lost and found left here more than a month it will be donated to charity.
Winter Camps
We are excited to offer two dance camps over winter break!  Please see the information below and click HERE to register.
Jo Jo's Ho Ho Ho Hip Hop Camp
Monday, December 23rd (TUITION $35)
Ages 4 to 7
One Day Camp 9:30 a.m. to 1:00 p.m.
*Dancers will need to bring a snack and a bag lunch with a beverage.
Learn basic hip hop moves and a fun routine set to hit music from your favorite tween celebrity with a holiday twist! Rock those bows, neon, and sparkle as we dance, play games, and do a craft. Tennis shoes needed.
Snow Much Fun Tots Camp
Monday, December 23rd (TUITION $20)
Ages 2 to 3
One Day Camp 9:30 a.m. to 11:00 a.m.
*Dancers will need to bring a snack and a beverage.
Join us as we celebrate all things winter! 2-3 year olds will have fun coloring, making a fun winter craft and singing & dancing with their friends! *Dancers who are not potty trained are welcome but a parent or caregiver must stay during camp.
New Year's Dance Camp
Monday, December 30th (TUITION $35)
Ages 4 to 7
One Day Camp 9:30 a.m. to 1:00 p.m.
*Dancers will need to bring a snack and a bag lunch with a beverage.
It's time to ring in the New Year and dance the day away!  Enjoy dancing, games, craft, snack, as we ring in the New Year at WDC!  No dance experience needed- bring a friend! Wear comfortable clothes and tennis shoes or ballet shoes.
Do you follow Woodbury Dance Center on Facebook?  After you have liked our page, hover your curser over the "LIKE" button, click "Posts in Newsfeed" and then "See First" and you won't miss a thing!
Also be sure that you are following along on Instagram!  Thank you for your Social Media Support!!