Tappin' Times – December 2017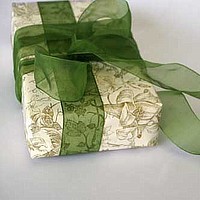 Happy Holidays to you and your family!!  From the WDC family
Dance Class Holiday Parties/Viewing will be held December 4th through December 16th for dancers in tots, preschool, and kindergarten classes (Alexis's Wednesday 6:45pm 5-7 Hip Hop/Tap Class WILL NOT have a holiday party).  Parents, relatives and friends are invited to observe class.  Dancers have been working on holiday routines for their parties.  Specific dates and times were passed out in class.  Click HERE for a complete schedule.  Please contact the front desk or call the studio at 651-735-9252 with any questions. Don't forget to stop by the boutique to check out our holiday dance apparel – perfect for the holiday dance class parties!
Holiday Break  There will be no recreational dance classes Wednesday, December 20th through Monday, January 1st.  Classes will resume Tuesday, January 2nd.
Spring Break  There will be no recreational dance classes Monday, March 26th through Saturday, March 31st.
Classes WILL be held Monday, January 15th (MLK day) and Monday, February 19th (President's day).
CHRISTIAN CUPBOARD TOY DRIVE….WDC is excited to be a toy drop-off for the Christian Cupboard toy drive program this holiday season.  Drop off a new unwrapped toy starting November 20th- December 9th.  Toys should not exceed $30 in value geared for ages 0 – 13.  You may also consider donating gift cards from local retailers in the amounts of $15 and $30 for teens.  They will also accept donations of grocery gift cards for families with a $15 value.
As an alternative to giving your dance teacher a gift, we would like you to consider donating a toy or gift card in your teachers name instead.
Mom's Dance and Dad's Dance will start in February! Look for more information in our January newsletter.  These classes are FREE to WDC parents and any other adults that would like to participate in our annual recital!
WDC Boutique Sale!!
Check out these great deals in the Boutique and get some holiday shopping done while your dancer is in class!
20% off all Gift Items- including jewelry and more!
20% off Dancewear- leotards, skirts, shorts, pants, dance tops, and leg warmers!  (Dance shoes and tights not included in this sale)
20% off dance bags – in stock styles only
20% off all Hair Acessories including hair flowers, bows, etc…
20% off select WDC apparel including t-shirts, sweatshirts and pants –  See store for details.
Look for additional sale items on Vendor Saturdays this month!
Sample Recital Costumes
Many classes will be trying on samples of their recital costumes over the next week.  Please plan for your dancer to wear a leotard and tights or other types of fitted dancewear (without attached skirts) to class if at all possible.  This will make it easier for the dancers to try the costumes on over their dancewear instead of needing to change out of bulky clothing.  We appreciate your help with this!  Boys in some of the tap/jazz or tap/ballet classes will be trying on pants this week and can use the restroom to try those on.  Boys only classes on Tuesday night with Bruce will be trying on their costume pieces at a later date.
Tights and Costume Information
Final costume payments of $50- are due Dec 15th from dancers that are in classes with two recital costumes — 1 1/4 hour length classes and our 7th-9th and 8th-12th grade tap/jazz classes.
Costumes will be ordered mid December for those dancer's that have their account up to date.  Please call the office if you need to make payment arrangements for any outstanding balances.
Tight order forms will be passed out in class in December.  Please return to the studio by December 16th to assure the correct size tights are ordered for your dancer.  The cost of tights is included in your costume payments.  If you would like to order your tights online please click HERE.
Recital Information!
Please mark you calendars for our spring recital dates of Monday, June 4th through Sunday, June 10th at East Ridge High School in Woodbury.  Dress rehearsals will be held Tuesday, May 29th; Wednesday, May 30th; Thursday, May 31st; and Friday, June 1st also at East Ridge High School.  Click HERE for a list of which classes are grouped together for each show.  Specific dates and times for each recital group will be posted near the end of January.
Darby's Dancers Sponsors 2017-2018 We have several area businesses who have stepped up to be Darby's Dancers supporters! Please help us say "Thank You" by using or referring these businesses to others when you can. We will be featuring them each month in the WDC Newsletter and on our Lobby Display Boards.
SHOUT OUT TO OUR FIRST 'DARBY'S DANCERS SPONSOR OF THE MONTH' – SONYA TALARICO-WENNBERG!
Sonya is a local realtor with Caldwell Banker Burnett.
In need of a realtor? Sonya can help you with all of your realtor needs and is licensed in both Minnesota and Wisconsin.
See her business info below:
Sonya Talarico-Wennberg
C: 651-334-1963
E: sonya@cbburnet.com
www.SonyaT.com
Thank you Sonya!!
LOST AND FOUND!!
Missing something??  The studio lost and found is overflowing!  Please check to see if you have any items in the lost and found.  Any lost and found left here more than a month it will be donated to charity.
Winter Camps
We are excited to offer two dance camps over winter break! Tuition for the camp will be $35 per dancer per camp. The camps will be taught by Mary Swenson. Please see the information below and click HERE to register.
Happy Holidays – Nutcracker Camp
Thursday, December 21st
9:30am-1:00pm
Ages 3 1/2- 6 years
Forget about the cold and celebrate the holidays at our Happy Holidays – Nutcracker Camp!  Enjoy dancing, games, craft, snack, and fun inspired by the holiday classic – The Nutcracker!  No dance experience needed- bring a friend!
Please bring a bag lunch.
Wear comfortable clothes and tennis shoes or ballet shoes.
Ages 3 1/2- 6 years
Happy New Year Camp
Thursday, December 28th
9:30am-1:00pm
Ages 3 1/2- 6 years
It's time to ring in the New Year and dance the day away!  Enjoy dancing, games, craft, snack, as we ring in the New Year at WDC!  No dance experience needed- bring a friend!
Please bring a bag lunch.
Wear comfortable clothes and tennis shoes or ballet shoes.
Ages 3 1/2- 6 years
Darby's Dancers Holiday Sales
WDC has been hosting Sales Events benefiting our Darby's Dancers Program at the MAIN STUDIO in December. Darby's Dancers is a non-profit organizations that provides dance classes for dancers with special needs. Please see Sales Event Schedule Below.
Saturday, December 2nd 9:30am – 1:30pm
Origami Owl – custom jewelry including bracelets and pendants
doTERRA – Essential Oils
Lipsense – Long Lasting Lip Color
Saturday, December 9th 9:30am – 1:30pm
Origami Owl – custom jewelry including bracelets and pendants
Fair Anita – A Women's Empowerment Trade Collective. Investing in women worldwide by selling products made by female artisans in 10+ developing countries
Herbalife – targeted nutrition, weight management, energy and fitness and personal care products
Saturday, December 16th 9:30am – 1:30pm
Holiday Crafts by Katie Glancy – Handmade Table Runners, Quilts, Mittens, Mugs, Etc.
Young Living – Essential Oils
Feed My Starving Children – a Christian non-profit organization that coordinates the packaging and distribution of food to people in developing nations.
Pampered Chef – Kitchen Tools, Food Products & Cookbooks
Please see future emails for more details.
Do you follow Woodbury Dance Center on Facebook?  After you have liked our page, hover your curser over the "LIKE" button, click "Posts in Newsfeed" and then "See First" and you won't miss a thing!
Also be sure that you are following along on Instagram!  Thank you for your Social Media Support!!