Tappin' Times – December 2020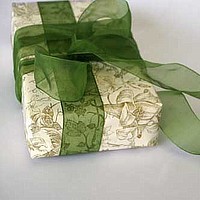 Happy Holidays to you and your family!!  From the WDC family
Holiday Break  There will be no recreational dance classes Monday, December 21st through Saturday, January 2nd.  Classes will resume Monday, January 4th.
Spring Break  There will be no recreational dance classes Monday, March 8th through Saturday, March 13th.
Classes WILL be held Monday, January 18th (MLK day) and Monday, February 15th (President's day).
HOLIDAY ZOOM SHOWS
Our Preschool, Kindergarten, 1st/2nd grade tap/ballet/jazz and 4-5 Hip Hop classes (does not include age 6+ hip hop or boys classes) will be having holiday "shows" during the weeks of December 14th-19th during their online class time. Dancers will have holiday routines to share with family at home. Other relatives and friends may also choose to join the Zoom class meeting to watch the dancers for their show. Please see the schedule HERE.
Snow Days
As a reminder, if we plan to cancel classes due to extreme weather, we will send emails, post information on our web site, the WDC Facebook Page and on our voicemail. Please be sure to check in if you are unsure whether or not classes will be held. There is one "snow day" per weekday built into our yearly schedule. Therefore, make up classes will only be scheduled if we have to cancel classes due to weather more than twice this season. If class has to be canceled more than once, classes will be moved to zoom for that date or a make up date will be scheduled.
WDC Boutique Sale!!

The WDC boutique store will be open regular business hours through Saturday, December 20th for holiday shopping.
Boutique Hours
Mondays 1:00 p.m. to 9:30 p.m.
Tuesdays 9:30 a.m. to 9:30 p.m.
Wednesdays 9:30 a.m. to 9:30 p.m.
Thursdays 9:30 a.m. to 9:30 p.m.
Fridays 9:30 a.m to 8:30 p.m.
Saturdays 9:00 a.m. to 12:00 p.m.
Sundays CLOSED
Check out our holiday gift giving sale and stop in to find stocking stuffers and gifts for your dancer!
Hats, scarves & winter headbands 20% off
In stock dance bags 20% off
Legwarmers & WDC socks – BOGO 50% off
Dance wear (leotards, skirts, tops, shorts, tights) – BOGO 50% off
Hair bows & accessories – BOGO 50% off
WDC Flip sequin pillows $10 (reg $24)
Tights and Costume Information
Our original costume information stated that refunds for costume payments would not be available after December 1st. Recital costumes were scheduled to be ordered in December. However due to the closure, we will be postponing our costume order until at least early January. The option to receive a refund for costume payments will be extended through January 1st at this time and will be updated as needed based on our reopen date and plan for ordering recital costumes.
Classes with two costumes for recital (8th-12th grade tap/jazz and 7th-9th grrade jazz/lyrical) have their final costume payment of $60 due December 15th. We will be postponing this costume payment until after January 1st. Please look for an update via email in early January.
Tight Orders will still need to be placed during the month of December and due to the closure, all orders must be placed online.  Please order tights online HERE by Friday, December 18th to assure the correct size tights are ordered for your dancer.  The cost of tights is included in your costume payments.
Recital Information!
Please mark you calendars for our spring recital dates…
Preschool through Adult Classes:  Tuesday, June 1st through Saturday, June 5th at East Ridge High School in Woodbury.
Dress rehearsals (Preschool – Teen Classes): Monday, May 24th; Tuesday, May 25th ; Wednesday, May 26th; and Thursday, May 27th
Tots classes:  Our "Totally Tots Showcase" performances will be held the morning of Sunday, May 23rd All of our tots classes will be performing on that date.
Darby's Dancers Donations
This holiday season, please consider supporting our Darby's Dancers program at WDC. This non-profit organization at WDC provides classes, dance wear, shoes and recital costumes at no cost to dancers with special needs. Donations can be made online HERE. We appreciate your support!
Do you follow Woodbury Dance Center on Facebook?  After you have liked our page, hover your curser over the "LIKE" button, click "Posts in Newsfeed" and then "See First" and you won't miss a thing!
Also be sure that you are following along on Instagram!  Thank you for your Social Media Support!!