Special Sessions (6 - 8 weeks)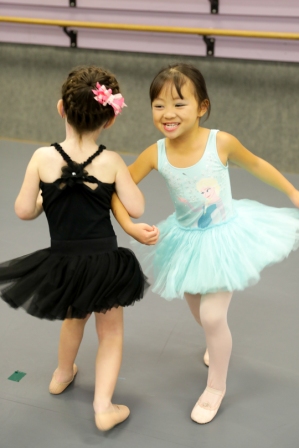 WDC Session Classes
Fall 6 Week Session 1
Wednesday, September 22nd through Wednesday, October 27th
All Session classes will be held at our Main Studio. Tuition listed is for the full 6 week session.  Payment is due at the time of registration.  Session classes will not perform in our annual recital in June.
2-3 Year Old Creative Movement (ballet shoes needed)
Creative movement fun! We will enjoy fun songs to begin developing coordination, balance, and physical strength. Dancers in this class will enjoy engaging music and dance activities with fun props! Ballet shoes are needed for this class.
Wednesdays 6:10 – 6:40 p.m.  Instructor: Jillian Grace-Cicero FULL
Tuition: $72 per 6 Weeks
Session 1 Start Date: Wednesday, September 22nd
3-5 Year Old Combination Class (ballet & tap shoes needed)
Preschoolers will learn basic tap and ballet technique to fun and inspiring age-appropriate music. The class will conclude with additional dance activities, creative movement exercises, as well as basic tumbling. Tap and ballet shoes are needed.
Wednesdays  6:50 – 7:35 p.m. Instructor: Jillian Grace-Cicero FULL
Tuition: $96 per 6 weeks
Session 1 Start Date: Wednesday, September 22nd