WDC 2023 Tots Showcase T-Shirts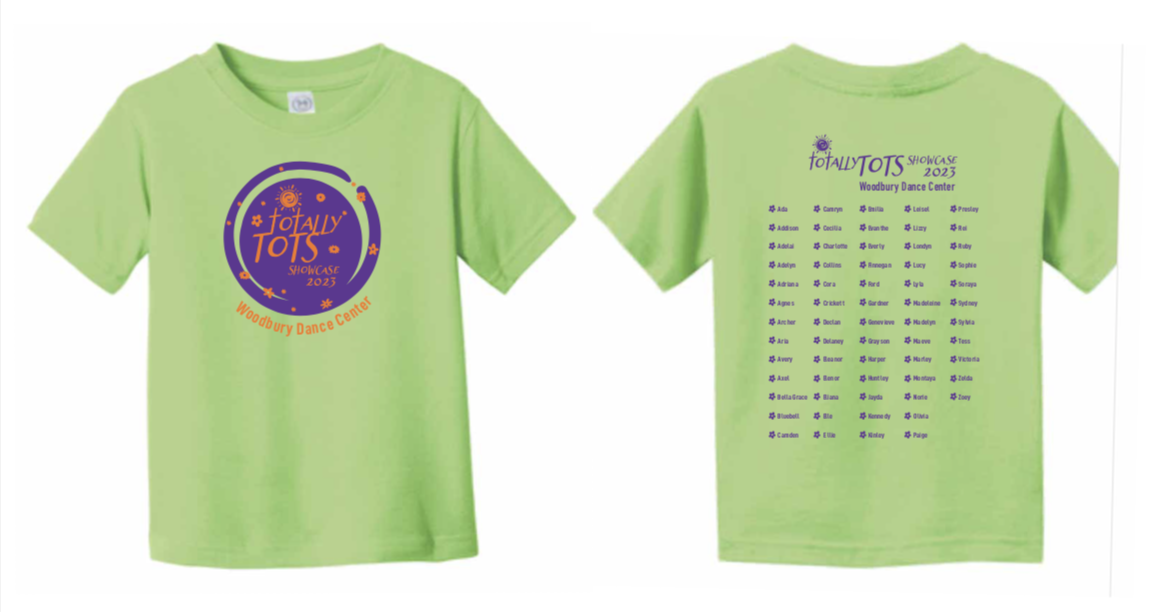 Tots Showcase Shirt — Green Tee
Toddler sizes available
$19 each
Online orders will be taken through Saturday, April 8th. T-Shirts will be available to pick up at the studio in mid-May.
Samples of shirt sizes are available to check out at the main studio.
Payments will be processed through your studio account on April 21st. If you do not have payment information on file with us, you will need to call or mail in payment for your shirt order. Payment must be received prior to picking up your shirt.