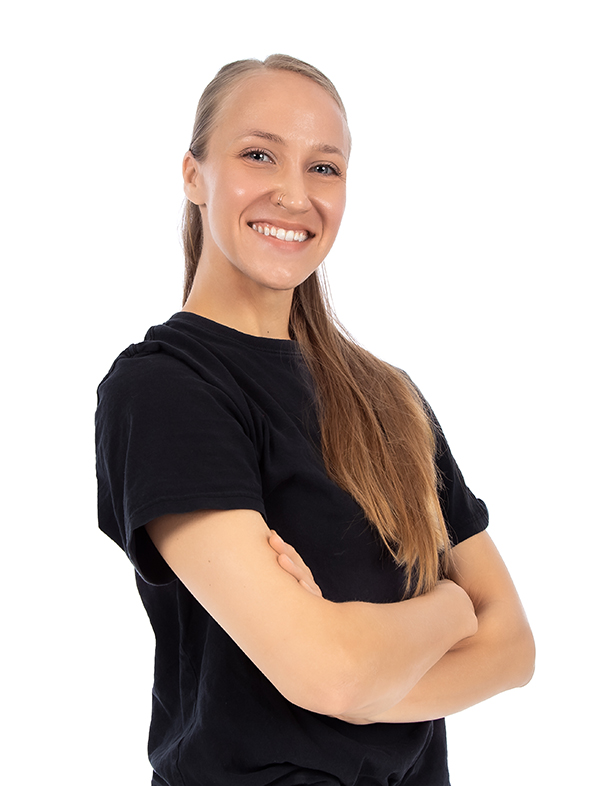 Elena (Elly) Hollenhorst is a dance artist, educator, and choreographer from St. Paul, MN. She trained at the Jerusalem Academy of Music and Dance in Jerusalem and graduated with a BFA in Dance from the University of Minnesota, Twin Cities Dance Program under the direction of Dr. Ananya Chatterjea and Carl Flink. In 2019 & 2020, Elena studied Gaga intensively by the invitation of Ohad Naharin as part of the Gaga Teacher Training Program in Tel Aviv under the direction of Bosmat Nossan and Saar Harari.
She has performed nationally and internationally with various companies including, Black Label Movement, Jerusalem Dance Theater, and HoneyWorks and has performed works by Ohad Naharin, Eyal Dadon, Jawole Will Jo Zollar, Bill T. Jones, Francesca Harper, Lior Lev, Crystal Pite, Noa Wertheim, Inbal Pinto, and more.
Her choreographic works have been presented at various venues around the globe including, The Tek Box, The Southern Theater, Bryant-Lake Bowl's 9×22, Givat Haviva Peace Campus, MN Opera's Bemis Hall, and more. She choreographed Romeo and Juliet and A Tale of Two Cities for the Twin Cities-based theater company, CB Productions. Following the 2021 premiere of Elena's solo, Bog Man, she was noted as having "reptilian agility" by the Star Tribune.
She has taught extensively throughout the Twin Cities and hopes to share her passion for somatic and intellectual discovery through dance and movement.