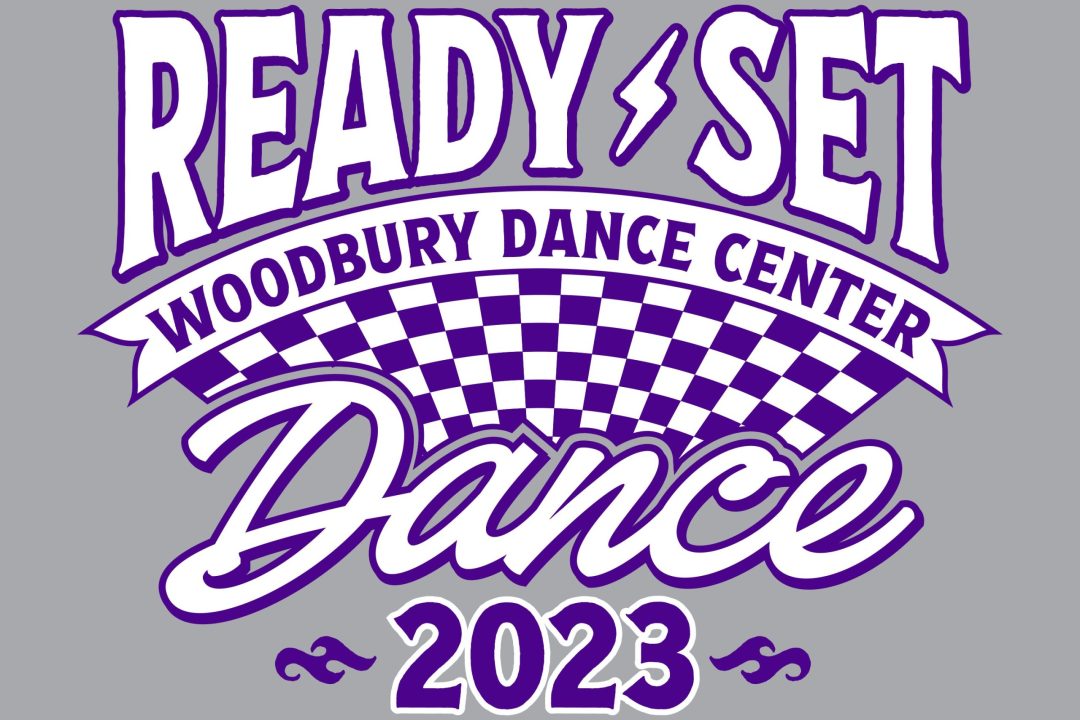 2023 Recitals & Tots Showcase
"Ready, Set, Dance!"
On this page, you will find all of the information you will need to know about our 2023 Tots Showcase & Recitals and all of the necessary preparations. We hope this will help in your planning and will answer any questions you may have.
Totally Tots Showcase 2023
Woodbury Dance Center 2023 Totally Tots Showcase
Sunday, May 21st @ WDC WEST studio location (650 Commerce Drive, Suite 100 – Woodbury)
SHOWCASE TIME:  9:30 AM
| | | |
| --- | --- | --- |
| Class Day/Time | Routine | Teacher |
| Monday 5:15 p.m. | A | Haley |
| Wednesday 4:30 p.m. | B | Jillian |
| Thursday 10:30 a.m. | C | Desiree |
SHOWCASE TIME:  10:15 AM
| | | |
| --- | --- | --- |
| Class Day/Time | Routine | Teacher |
| Saturday 9:00 a.m. | A | Haley |
| Wednesday 9:45 a.m. | B | Desiree |
| Friday 10:20 a.m. | C | Buffy |
SHOWCASE TIME:  11:00 AM
| | | |
| --- | --- | --- |
| Class Day/Time | Routine | Teacher |
| Wednesday 6:20 p.m. | A | Katherine |
| Thursday 6:00 p.m. | C | Desiree |
SHOWCASE TIME:  11:30 AM
| | | |
| --- | --- | --- |
| Class Day/Time | Routine | Teacher |
| Tuesday 4:30 p.m. | A | Katherine |
| Tuesday 10:35 a.m. | B | Desiree |
| Monday 6:05 p.m. | C | Buffy |
Dress rehearsal: Tots Dancers WILL NOT need to attend a dress rehearsal for their showcase.
TOTS SHOWCASE INFORMATION PACKET can be found HERE.
TOTS SHOWCASE REMINDER SHEET is being passed out in May and is linked HERE.
Recitals: Tuesday, May 30th – Saturday, June 3rd @ East Ridge High School
Check out the recital schedule HERE
Recital/Tots Showcase Shirt Ordering
June Recital Ticket Orders
Tickets are available to order for $16.00 each.  Dancers will receive a ticket ordering envelope in class the week of March 13th.  Orders must be placed in person at WDC using the ticket ordering envelope.
Deadline to order for the first drawing for seating is Friday, April 14th by 7:00 p.m.
All family and friends will need a ticket to watch the show.  You are guaranteed to be able to purchase up to six tickets per family (not per dancer) per show.   If you would like to purchase more than six tickets, please include the additional number of tickets you would like with your order and we will do our best to complete your full order.
Small children/infants that will be sitting on a parent's lap do not require a ticket.
Seating location is decided on a drawing basis. This eliminates the need for anyone to stand in a long line to purchase tickets.  Please be sure to make note with your order if you need handicapped seating for mobility issues only and note whether it is for someone in a wheelchair, can't do stairs, walker, bad hip/leg (left or right side), etc…
Tickets may also be available to purchase at the door at recital, as long as the show is not sold out. Tickets purchased at the door require cash or check only. There is no ATM at East Ridge High School.
Recital Program Ads
Families also have the opportunity to place an ad and/or a note to their dancer(s) in our full-color recital program book. This is a great way to let your dancer(s) know how proud you are of them. It's also a great way for businesses to let the community know about what they have to offer. Program ad submissions need to be done online through WDC's website. There will be examples at the Front Desk to look at.
*Ad orders are due by Wednesday, April 26th.
*Place your order online HERE
June Recital Info Packet
Please make sure to read over the RECITAL PACKET. This includes all your need to know info for our upcoming recitals.
A second INFO/REMINDER SHEET is being handed out in May.  Please let us know if you have any questions after reviewing the recital information.
June Recital Videos
Recital Video: We are excited to offer an all-digital, on-line recital video experience. All 2023 recital dances will be shot and edited in beautiful High-Definition and will be made available to each paid ticket holder from each show. That's right, buy a ticket to the live show and get a full recap video of every performance for free!* No need to worry about ordering a DVD – or sneaking an iPhone video during the show. This year, we've made it easy for you! We will send dance families the link to view performances from their show(s)*. So, this year, bring your friends and family to cheer on your dancers in person – and know you'll also get a video treasure that will last a lifetime!
*Digital links will only be available to ticket purchases made for specific shows through Woodbury Dance Center. Look for more information to be posted soon about purchasing flash drives of recital performances.
*Show links will be sent out by July 15th.
Recital Gifts for Your Dancer
YDE fundraising organization will be offering gifts for your dancer(s) available via pre-sale before Recitals or the day/night of performances for recital week May 30th – June 3rd.  Pre-ordering will begin in late March and is recommended for best selection! (Gifts will not be available for Tots Showcase.)
Recital Hairstyle Suggestions
Looking for some fun hairstyles for your dancer?! Check out the styles below — these are easy and look great on stage! Also, don't forget to check out the performance hair pieces available in our boutique.
High Bun with Performance Hair Piece (centered or off-centered)
---
High Pony Tail with Straightened Hair
---
Hair Bun
Recital/Tots Showcase Music/Videos
We encourage dancers to practice their dances at home to help them prepare for our upcoming recitals. Please use the link below to access the BAND app for your dancer's class.  Recital music and videos to practice with at home can be found at home.Thank you!
Dress Rehearsals: Monday, May 22nd – Thursday, May 25th
Dress rehearsals will be held at our second studio location WDC WEST (650 Commerce Drive, Suite 100 – next to Posh Pooch).
Check out our dress rehearsal schedule. HERE
LAST DAYS OF CLASSES: Monday, May 15th through Saturday, May 20th
Our last week of class is Monday, May 15th– Saturday, May 20th.